Hey all,
Have you ever go through those times where you just feel rather uninspired, blah, overwhelmed and become lost in your thoughts when things just go (that's life) and that time hasn't come to you yet? I'm feeling that way right now 😦 .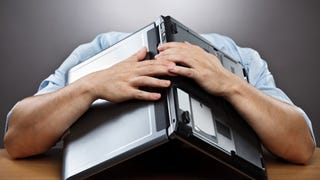 Let's face it, we have those moments where we hit mental slumps and wall at work. There are other influences that can affect such as family or other commitments. Even though a little break helps, it all comes back to me.  It's a saying that whenever you're at work to focus.  However, it can be hard at times especially when you're studying to career change in your desired field, plus the current job no longer aligns with your career values / goals and are dissastified. Or you've simply had enough. Anyways, this is me and going to my job feels like a drag most days. I'm sure that others feel the same way too.
The way for me to cope atm is just take it a day at a time, seeking a better opportunity and ways to get my foot into public health. Or exposure to things outside my role. Lucky I have a friend who did the same degree, working in the area I want to get into and she too is seeking change to global health.
What I've done to this date to cope with this (and maybe help you too?):
-Applied for a new job (can't guarantee it) and I will keep hunting until I get one. It will happen eventually.
-Enrolled in another subject next semester as I've decided that I want to finish my degree in 2-3 years instead of the intended 6 years.
-Meditating and taking an extra rest day if needed. Yoga for me now is for mobility purposes with the added relaxation.
-A simple text to check in time to time again helps.
-Hanging out with people.
-Connecting with my current class-mates in terms of assignments and sharing my information on previous subjects. They too are looking for career change too so am not alone.
Anyways, this week aside from not feeling well, I've taken some time off work and still have a lot of sick leave though. Been feeling down as mentioned in the above paragraph. There are other skills / experience that I can / prefer and are more suited to but l feel like I can;t be released at all. Project/ Research experience is what I'm seeking next or stick to another admin job just for the time being until I finish degree, Side-stepping away from my current job is also another consideration. I did enjoy my time during a secretariat for a committee though. As of late it's because I haven't had an opportunity to explore my strengths is why I am feeling this way and no longer enjoy the work.
With a colleague going soon and another going on maternity leave in 2 months, who knows what will happen..
I'm glad to have let it out and this is one of the reasons why I set up this blog since last year to vent out my thoughts.
Anways, until next time!
x Lyd